You can Rotate Screen Windows 10 without any extra software. You can rotate your laptop or monitor screen in window 10. In window 10 is the display rotate option called Display Orientation on the laptop. Display Orientation helps to rotate your computer screen. Somehow is happens by mistake or accidentally press some hotkeys (some computers support hotkeys ), You have to need to rotate again your system.
These are the following step that helps you to rotate screen windows 10.
Step 1: Go Your Window Searchbar, find and open Display Settings.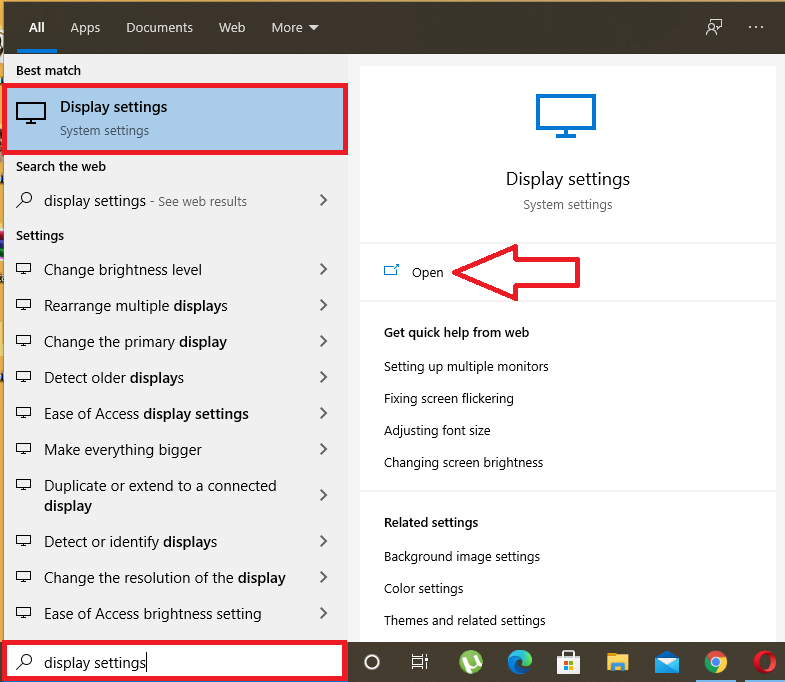 Step 2: Then Click on Display on the left side then you can see the Display Resolution Option. By using this option you can rotate your computer screen. By Defualt and Right screen option is Landscape.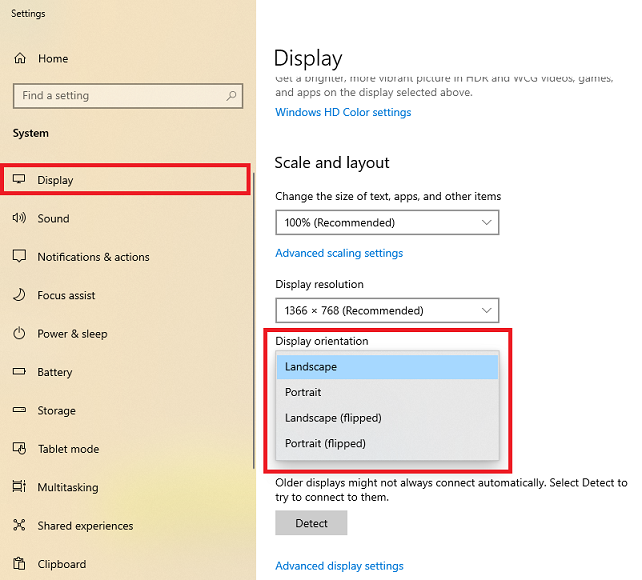 How To Rotate Screen Windows 10 Shortcut With Keyboard
Some Laptops/Computers Support the hotkeys from the keyboard. Hotkeys help to rotate the screen quickly. If you are using Intel graphics drivers in your windows 10 then your system will support hotkeys and Some pc enable this option. Because if you will enable this then accidentally press hotkeys and your system screen will be rotated so the batter is disable this option if you are using the Intel graphics drivers.
These are the rotate screen windows 10 short cuts keys to help you To rotate your screen with hotkeys, Press Ctrl+Alt+Arrow. For example, Ctrl+Alt+Up Arrow returns your screen to its normal upright rotation, Ctrl+Alt+Right Arrow rotates your screen 90 degrees, Ctrl+Alt+Down Arrow flips it upside down (180 degrees), and Ctrl+Alt+Left Arrow rotates it 270 degrees.

You can disable these hotkeys from your Intel graphics drivers settings. If you using Intel graphics drivers then press Ctrl+Alt+F12 to open the intel graphics drivers setting or right click on my computer icon and open intel graphics drivers setting and uncheck the hotkeys. These 2 methods can help you to rotate screen windows 10 external monitor.