Mouse acceleration is a supportive function in Windows which increases the speed of the mouse cursor which is based on the speed with which you move the pointer on the computer screen. By this way, you reach your target faster and work more efficiently. Unfortunately, it also means you may overtake your target, which is annoying and frustrating in daily use and for gamers because while playing games gamers want more accuracy.
Most of the Pc users are not familiar with the concept of mouse acceleration. But gamers are aware of the annoying problems which are caused by mouse acceleration. This acceleration of the cursor will cause problems for gamers because gamers need high precision and accuracy while playing first-person shooting games like Counterstrike and in Battle Royal games like Call of Duty, Pubg, Fortnite.
Do not need to worry because it is easy to turn off it. You just need to disable "Enhance Pointer Precision" from settings.
How to Turn Off Mouse Acceleration in Windows 10
In this article, we will explain how to turn off mouse acceleration in Windows 10 by disabling pointer precision so you can play games without causing accuracy problems. In first-person shooter games, you need a more precise aim. Follow the below steps to turn off Mouse Acceleration in Windows 10. Steps are explained with screenshots to make things easier for you.
Step 1:
Open the Start Menu from the left bottom corner of your screen then click the Settings button to open it.
Step 2:
Now click the Devices in the settings, after opening it click on Mouse from the left pane.
Step 3: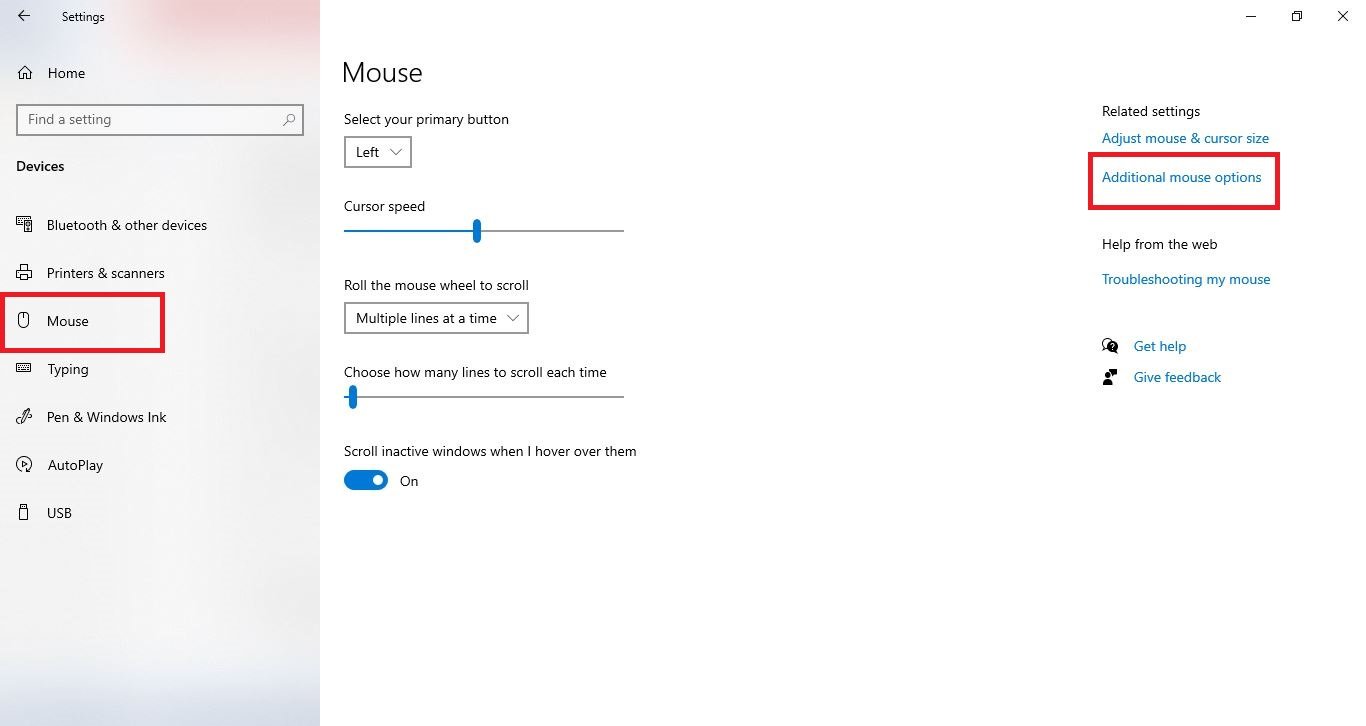 Then click on Additional Mouse Options for more mouse settings.
Step 4:
By clicking on Additional Mouse Options it will open Mouse Properties, now click on Pointer Options to switch to the Pointer Options tab.
Step 5:
Now uncheck Enhance Pointer Precision box and Then click Apply or Ok button to apply the changes you have made.
By following the above steps you can easily turn off mouse acceleration in Windows 10. We are sure this article will be helpful for you. Our team aim is to provide the best solutions of your computer problems and we want to make things easier for you. If you want to learn more, then visit our website (wuschools.com).