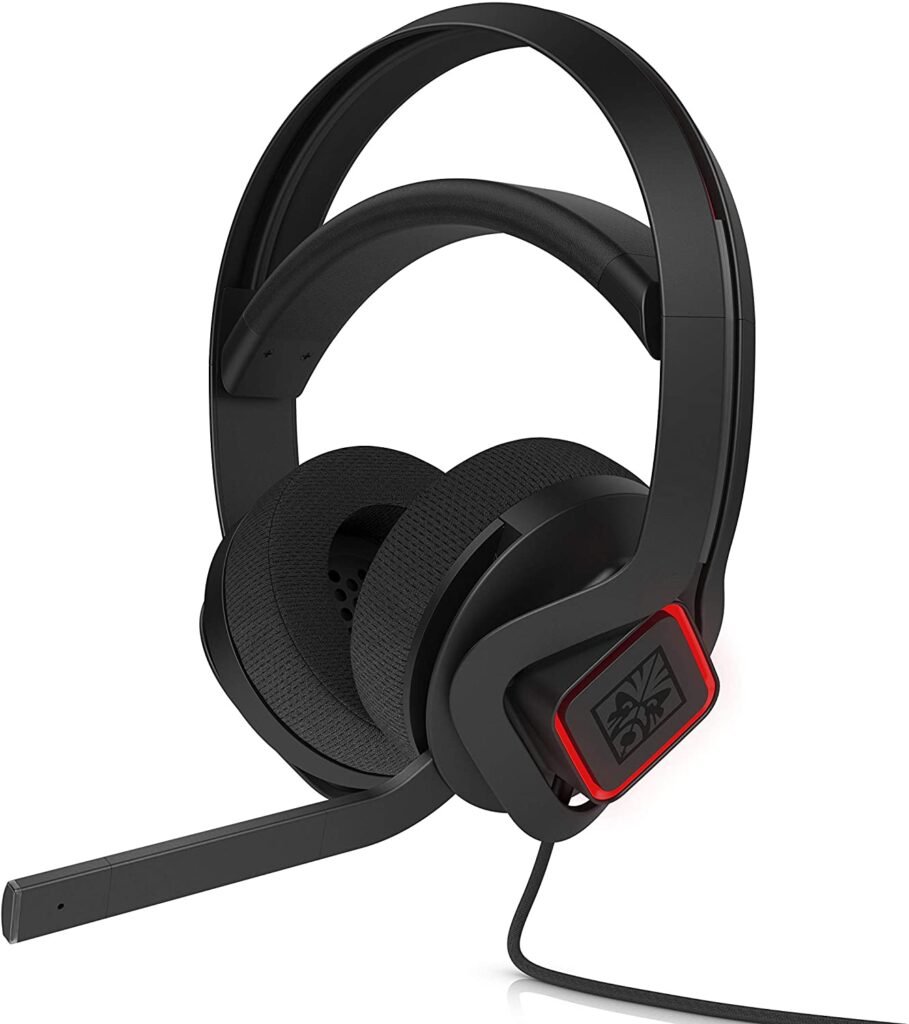 Omen Headset is Made with ease in the forefront, the Omen Headset Head frame is the world's first headset with busy ear cup chilling technologies. Experience an immersive, in game soundscape using 7.1 virtual surround audio.
Omen Headset includes frost cap technology. With this expertise Omen Headset transfers hotness away from your ears, allowing you to stay comfortable during long gaming sessions.
Ultimate immersion, ultimate advantage. It supports 7.1 virtual surround sound, which creates realistic spatial awareness to pin point in game sounds.
Outshine the competition. Omen Headset stands out with customizable RGB illumination and effect on exterior ear cups, all controlled via the Omen command center. It is lightweight and it has a flexible frame.
Omen Headset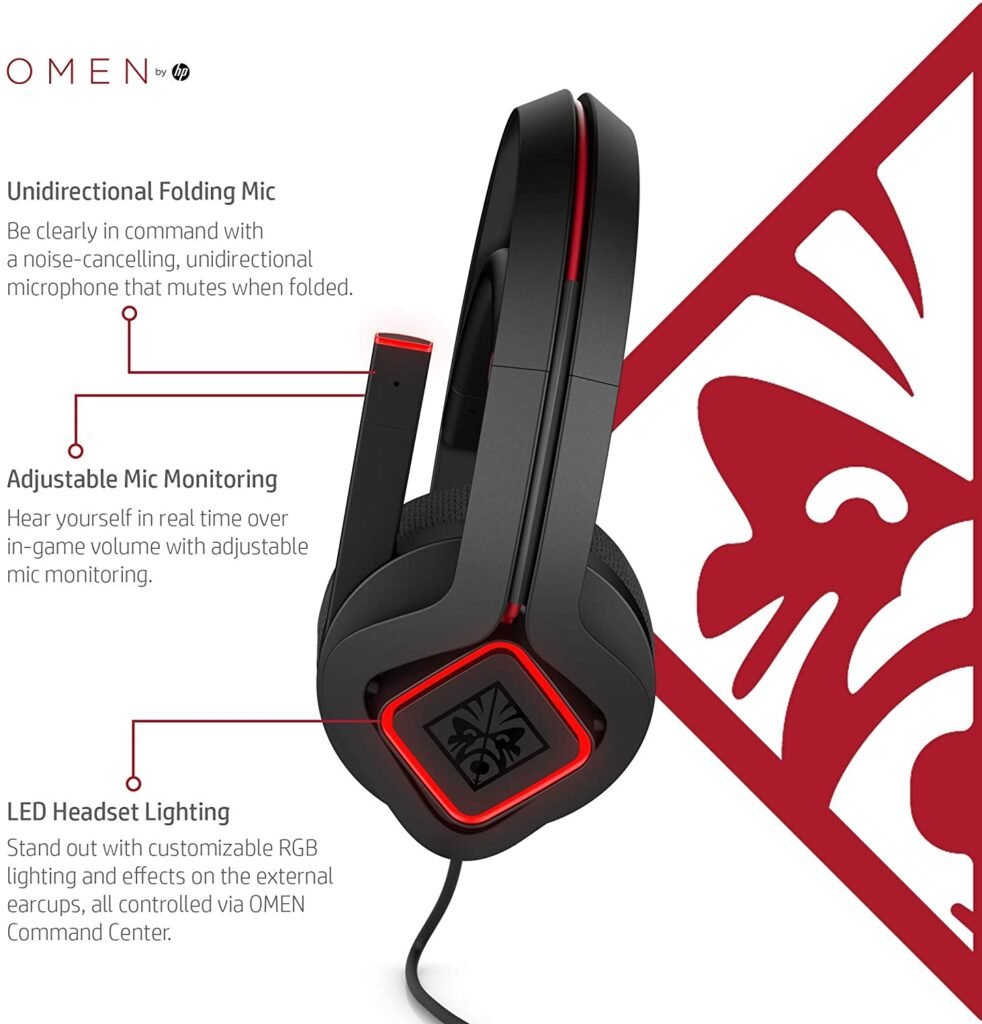 Omen Headset STAY COOL, COMFORTABLE AND FOCUSED: Omen Headset headset includes Frost Cap, the world's first busy ear cup heating technologies, to guarantee comfort during extended gaming sessions.
7.1 VIRTUAL SURROUND SOUND: Using realistic positional audio and 3D (three-dimensional) perception, you are able to rightly pinpoint each enemy footstep or suppressed shot in Real-time.
Changeable RGB LIGHT: Stand out using customizable Light and Influences on the Outer ear cups, all controlled Through OMEN Control Center.
SELF ADJUSTING HEADBAND: The self-adjusting headband combined with a lightweight and flexible frame will help keep your head in the game for a long time.
REAL TIME VOICE FEEDBACK: Flexible mic tracking enables you to listen to your voice in real time via the headset.
ATHLETICS INSPIRED FABRIC: Ear cup pads are made from breathable, moistness wicking material: keeping them cool and dry during long use.
POWERED BY OMEN COMMAND CENTER: Control Frost Cap machineries and personalize RGB light using OMEN Control Center.
I've really used this baby I'm in love with it and believe they deserve every penny.The sound quality is fantastic.The surround functions great too and they're super comfy on your head.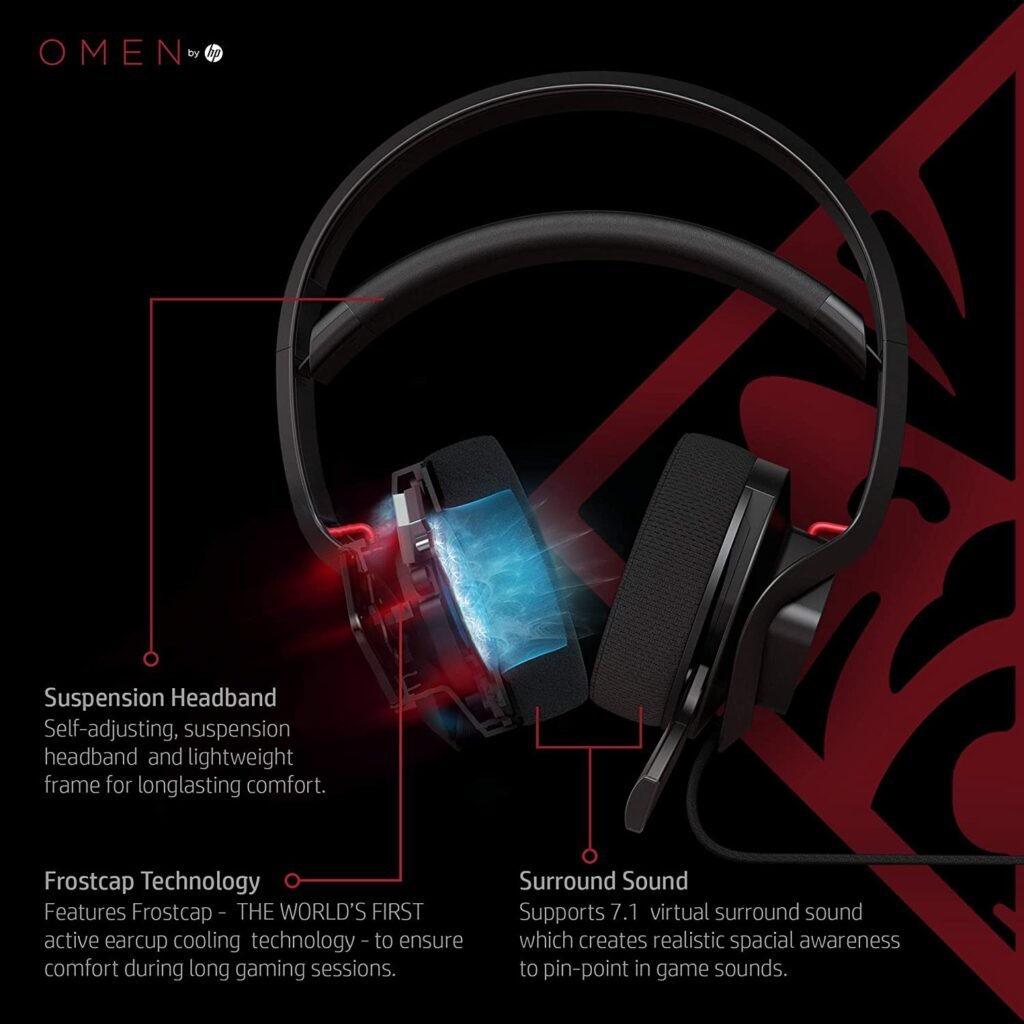 The most important characteristic ofc, the cooling, is quite unusual, the inside of the cups feel cool to the touch (but don't touch your ears because the cushions are somewhat thick) and in the beginning you feel a light cooling effect, which lasts a couple of minutes.
After a couple of moments you do not feel any cooling but your ears remain at a standard comfortable temperature throughout your gaming rather than sweaty or warm.
They are little heavier than the regular gaming headset because of what appears to be steel frame and of course the cooling system, but I can wear them for 6 hours and not feel any sort of discomfort in any way.
It's possible to adjust the cooling feature to high, medium and low, (I use them on the high at the moment but it's wonderful to know I can turn down it whenever the weather is cooler possibly) or turn it off entirely through the Omen command Centre on the go when your headset is plugged.
Additional you may tweak the colors and pattern of lighting (change colors or static) on the exterior cups through precisely the exact same program or turn it off.
There is a volume button on the side of the right cup that has a tiny screen popping up in your screen to show the amount and it shows me that the track playing on Spotify whenever it is running on my computer.
I love that the microphone is simply pushed upward for muting, while mute the microphone features a red light on which you are sure it's on mute, there is also a subtle beep tone when the mic is switched off and on.
To sum it all up the headset has everything that I expected it to be and much more.I seriously cannot find fault in this pair of headsets.
I strongly suggest them to players or anyone who has to wear on a headset on a regular basis and finds them uncomfortable really.