We are going to discuss the top Best DJ Software For Mac. As we all know that DJ is a famous profession nowadays. No doubt, there is a high leveled craze for music in public. Well, DJs have to mix songs and match beats to entertain the audience in some special events. So do needs to have a huge collection of the latest songs and the best DJ software for Mac.
However, the best DJ software for Mac must be necessary for DJ. Well, there are many different options available for DJ software, but it is important to choose the right one according to your degree of expertise and the genre of music due to intending to mix and make in the future.
So, you need to make sure which the best software for mac is. Well, we will explain some best software which is so incredible. Here is a list of some of the best DJ software for Mac. They might be free or paid.
We have make some research to find out the best Macintosh DJ Software. Well As a result, we have found some amazing Best DJ Software For Mac that is suitable for beginners and expert DJs.
Here is some best and most useful DJ software for Mac, if you are a DJ or have knee interest in music then you can choose one of them. Let's look at this amazing Best DJ software for Mac with its features and specifications.
1. Mixxx
Mixxx is one the amazing software which is absolutely free. No doubt, it is an open-source, DJ automation, and Digital DJ performance and the best DJ software for Mac. It is designed for Mac OS, Windows, and Linux operating systems only.
It does not make any difference whether you are a new DJ or an experienced professional DJ, the amazing software Mixxx is a suitable and better DJ Software for you. It also supports the most common music formats. Basically, Mixxx was published in 2001 and its last stable version was published in 2018.
There are unbelievable Features of Mixxx DJ Software such as four decks, pitch control, key control, beat looping, quantization, and music formats. Let's learn about these features in detail!
Main features
Four Decks: Well, through this feature users can drop a song on a deck in Mixxx to begin playing right away. But as the user, you should Keep your eye on beats and cue points with a stretchable, scrolling waveform together with a whole song overview waveform for quick seeking. So that it can work very well.
Pitch and Key Control: Well, through this feature, a user can easily change the tempo of tracks without changing their pitch with a key lock. Because this feature will allow you to change the pitch without breaking sync so your tracks that are playing in harmony. The user needs to nudge the tempo faster or slower for manual beat-matching by this pitch and key control feature.
Beat Looping and Quantization: If a user wants to extend the mix when he brings in the next song, then he needs to loop a 4, 8, or 16-beat segment. The user can mark and activate cue points and loops properly on the beat at any time.
Music Formats Support: Well, this software supports music file formats like FLAC, WAV, AIFF, MP3, M4A, AAC, Ogg Vorbis, and Opus properly.
2. Algoriddim Djay Pro 2
Well, Algoriddim Djay Pro 2 is also an amazing software that is the next generation Macintosh DJ software. It is developed by Algoriddim. Basically, it comes with a wonderful interface and sophisticated integration with iTunes and Spotify. In this way, users can access millions of tracks in just one click with Djay Pro 2 DJ software.
In order to use Djay Pro 2 on your Mac computer, you should have Mac OS X 10.11 or newer version. Moreover, it gives the users endless creative flexibility. Well, it has a lot of Features that can surprise the users. Here is a detail of these amazing features:
Main features
Automix AI: Artificial intelligence is amazingly perfect that automatically mixes all the music files to make separate DJ mixes. The Automix AI know as rhythmic patterns and intro, and outro sections of tracks. Well, this feature also calculates optimal fade durations.
Djay and Spotify: Djay Pro is known as the first DJ software that is mingled with Spotify. Well, Spotify has all your existing playlists, starred and saved tracks, charts, browse, and relevant for intelligent track recommendations.
PhotoBeat: PhotoBeat helps users to mix photos in proper sync with the music. The user can simply drag an album of favorite photos on visual decks and djay Pro 2 will make a perfect beat-matched slideshow based on the music that is playing.
Innovative, Modern Interface: Basically, these features allow you flexible layers of functionality along with an outstanding music library into a single window interface.
3. VirtualDJ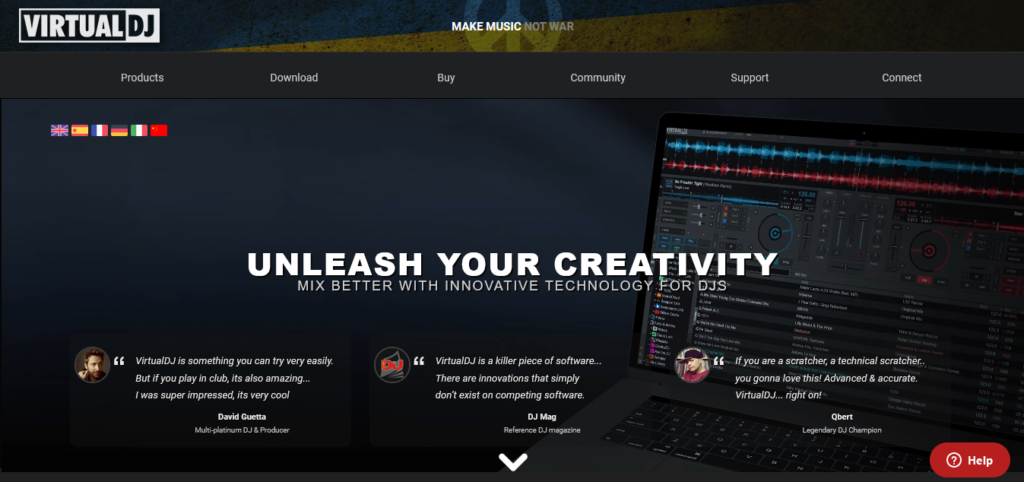 VirtualDJ is the best DJ software for Mac which gives you more features for mixing audio and videos to make new DJ mix tracks. The VirtualDJ software is a full package of many features. This software is really easy to operate. The user can start with learning basic features and go ahead with advanced features. Well, some amazing Features of VirtualDJ Software are given below:
Main features
Multi-deck DJ Mixer: It has an easy-to-use interface. The user has perfect controls, jog wheels, track information, waveforms, an advanced mixer, equalization & filter, effects, loops, performance pads, seamless looping, and also smart sync.
Plug and Play: VirtualDJ gives the user the best controller support and mapping features. With this feature, the user can get 300+ controllers in VirtualDJ.
High-Quality Sound: This software has a professional-grade high-end audio engine. It has a built-in high-quality pitch-stretching and master tempo, equalizers, filters, and also amazing effects.
Video Mixing: Well, it has a powerful video engine for mixing the user's favorite tracks. It works amazingly with all popular video formats in high-quality resolutions. The users can also add many different video effects, transitions, and overlays.
4. Ableton Live 10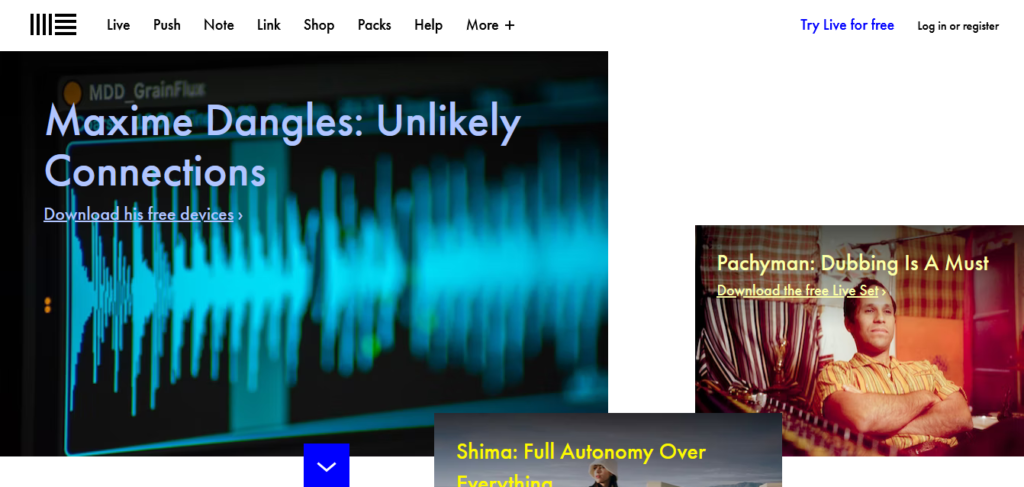 Ableton Live 10 is Digital Audio Workstation developed for Mac with a new synthesizer which is called Wavetables. This software provides its users to use shape, stretch, and morph sounds from the sound library. Some amazing Features of Ableton Live 10 DJ Software are mentioned below.
Main features
Sound Effects: This feature helps to combine sound and digital hardware delays. The users can shape sounds with analog-modeled filters with noise and might add modulation and reverb to make diffuse soundscapes.
Live Drums: However, this feature allows its users to make a completely customized drum and sounds that can rock your audience.
Creative Extensions: Well, this feature has 8 tools that enhance the punch, color, and texture. This collection has new ways to pitch shift and sequence melodies & delays.
5. Serato DJ Pro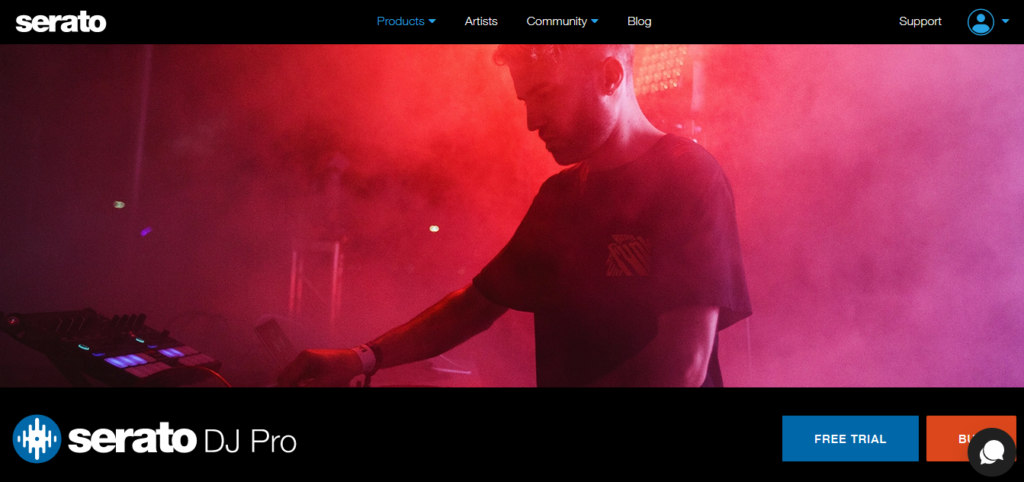 Serato DJ Pro is also the best DJ software for Mac. It also provides its users with many features. It also gives the users amazing performance. The DJ Pro has high-quality DJ software made for music lovers. Well, here are some amazing Features of Serato DJ Pro Software, below:
Best Hardware: Serato DJ Pro supports 90+ pieces of hardware.
Stream from Soundcloud and TIDAL: The DJ Pro gives its users to stream music from Soundcloud and TIDAL. The user can have access to millions of fresh songs through this software.
Two Modes: Well, this feature has two separate modes, one is Performance Mode and the second is Practice Mode. The performance mode has required features to make happy to the live audience, while the practice mode features are useful for rehearsal.
Play in Your Style: Well through this feature, you can play the DJ to build your own style of DJing with DJ Pro Software. It will also help its users to unlock their creative potential.
People Also Ask
What is the best DJ software for Mac?
There are several DJ software options available for Mac, but some of the most popular ones include Serato DJ, Traktor Pro, VirtualDJ, and rekordbox.
What are the key features to look for in DJ software for Mac?
Some key features to consider include compatibility with your hardware, intuitive and user-friendly interface, extensive library management tools, quality effects, and the ability to record and export your mixes.
How much does DJ software for Mac typically cost?
The cost of DJ software for Mac can vary widely, ranging from free to several hundred dollars depending on the features and functionality offered.
Can I use DJ software for Mac with external hardware?
Yes, many DJ software options for Mac are designed to work seamlessly with external hardware such as DJ controllers, mixers, and turntables.
Is DJ software for Mac suitable for beginners?
Yes, many DJ software options for Mac are designed with beginner-friendly interfaces and features, making them accessible to new users.
Are there any free DJ software options for Mac?
Yes, there are several free DJ software options for Mac, including Mixxx, Zulu DJ, and Cross DJ Free.
Can I use DJ software for Mac for live performances?
Yes, many professional DJs use DJ software for Mac for live performances, as it allows for greater flexibility and control over their mixes.
Do I need a high-end Mac to run DJ software?
It depends on the specific DJ software and the complexity of your mixes. Some DJ software options may require more processing power and RAM than others, so it's important to check the system requirements before making a purchase.
Conclusion
However, All the information is given above regarding the top 5 Best DJ Software for Mac. Now you can easily select one of the best DJ Software for mac which is suitable for you. Well, that's all you need to know about the best DJ software for mac. We have explained everything in detail. We hope so, this article will help you a lot!